The Gift Guide for HIM
Krystel
It's always hard to choose the perfect gift for him, but guess what? You are not alone!
Below you can find the perfect, best-sellers, and upgraded gifts you can shop and check.
At THE GLAM EDITION, all our gifts ordered come with a beautifully wrapped box with Free Makeup/Perfume samples for our customers to try.
1.The newest Carolina Edition Men Edition, BAD BOY
New, Radiant and Breath Taking Gift that he will adore!
Bad Boy is a major launch for Carolina Herrera this year. It is an oriental spicy fragrance for Men. Bad Boy, the new masculine fragrance by Carolina Herrera, is a powerful and sophisticated scent for unique and irreverent men who dare to embrace all of the facets of contemporary manhood.
Top notes: bergamot, black pepper, white pepper
Heart notes: Cedar, sage
Base note: tonka bean, amberwood, cacao
2. Invictus Gift Set, the best seller online 
Addictive marine, grapefruit and woody notes. A men's gift set for those blessed by the gods. A trophy gift set. Legendary.
3. Luna Rossa Black Coffret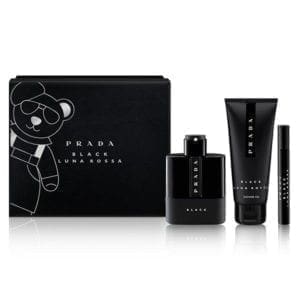 Dry, musky amber is set off with frothy patchouli and coumarine, then topped with hints of bergamot and angelic, that slowly builds and crashes with seductive, masculine energy.
Top Notes: Angelica, Bergamot. Heart Notes: Patchouli, Coumarin. Base Notes: Musk, Ambergris.
4. PURE XS Coffret Gift Set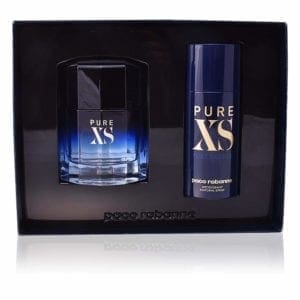 Bursting with irresistible vapours, Pure XS from Paco Rabanne is a magnetic Eau de Toilette fragrance for men. Evocative of desire, sensuality and success, the fruity and vanilla scent entwines with a spicy aroma to expel contrasting sensations.
This gift set includes the matching deodorant – perfect as a festive gift!
5. 212 VIP Men Gift Set
The 212 VIP Men is the king of the party and an innate seducer.
212 VIP MEN is an irresistible elixir of seduction… reserved only for those who dare.
Set includes a 100ml EDT and a 100ml Shower Gel
6. The Perfect Effortless Gift
If you are still indecisive or unsure on what to purchase or which one of the above to choose, you can always contact us through our contact form, or by whatsapp on 70-966 366 to create a gift voucher with any amount you want for him to go through all our perfume collections and choose.