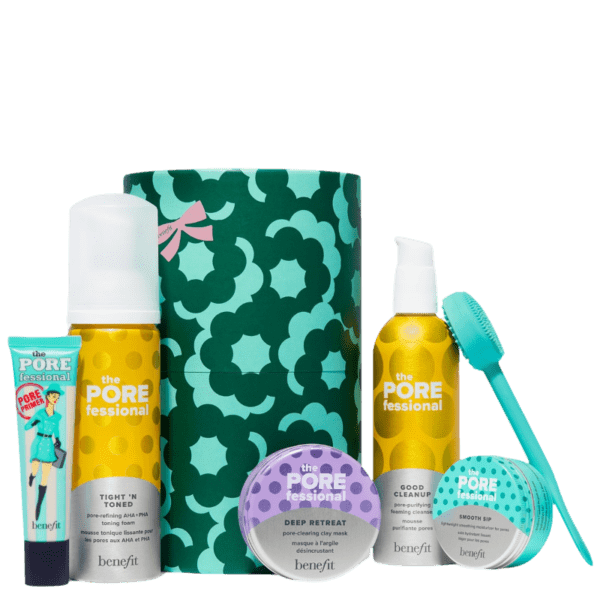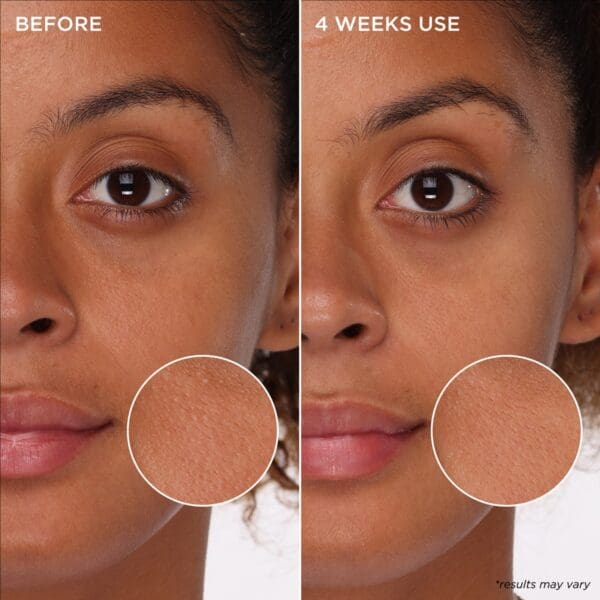 Description
What it is:
5 FULL SIZES of Pore Care from The POREfessional
Essentials to clear & visibly minimize pores* and smooth the look of skin texture
FREE sample of our quick smoothing mask
What it does:
It's a Pore Party and You're Invited
We're throwing a holiday party for your pores and raising a glass to "omg your skin looks amazing" skin. Our guest list is packed with only the best in Pore Care, of course. Join the festivities with Benefit's #1 pore primer and a full lineup of Pore Care must-haves for pores that look clear, smooth, and refined.  Plus, we threw in a free sample of our quick smoothing pore mask. Let's get the party started, shall we?
What it includes:
The POREfessional smoothing face primer to minimize the look of pores | full size
The POREfessional Good Cleanup pore-purifying foaming cleanser | full size
The POREfessional Tight 'n Toned pore-refining AHA+PHA toning foam | full size
The POREfessional Deep Retreat pore-clearing clay mask | full size
The POREfessional Smooth Sip lightweight smoothing moisturizer for pores | full size
All-in-One Mask Wand face mask applicator & cleansing tool