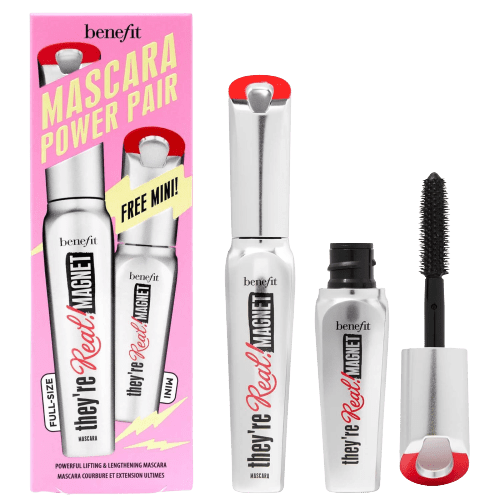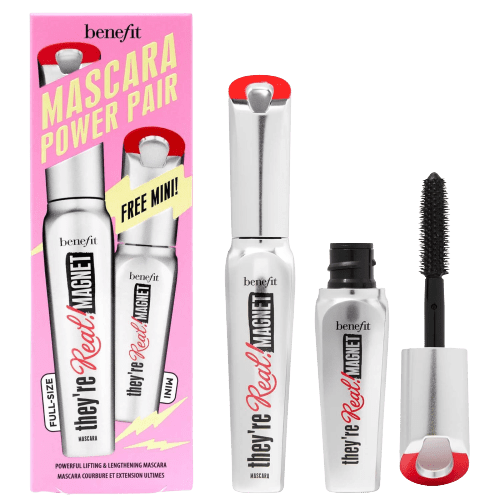 Mascara Power Pair
Full-size & mini powerful lifting & lengthening mascara value set
Description
HOW TO:
Extreme Length, Powerful Lift
Gently wiggle wand from base of lashes to tips. Layer over & over for extreme length & powerful
lift.
BEAUTY TIP:
Allow a few seconds of drying time between coats to build the most EXTREME lash drama!
Why We Love it:
Pull a POWER MOVE!
Grab this must-have mascara pair featuring They're Real! Magnet in a FULL-SIZE and FREE mini.
The innovative Extender Brush with magnetically charged core pulls the Magnetic Mineral Enriched Formula up & OUT BEYOND the tips of lashes for extreme length & powerful lift, making them look 40% longer*. Custom-designed ZigZag bristles are strategically positioned to
fan out, separate & define lashes.
*Than bare lashes. Instrumental test on 21 participants
Set includes:
• They're Real! Magnet powerful lifting & lengthening mascara in supercharged black | full size
• They're Real! Magnet powerful lifting & lengthening mascara in supercharged black |
mini